Housing shortage a dire issue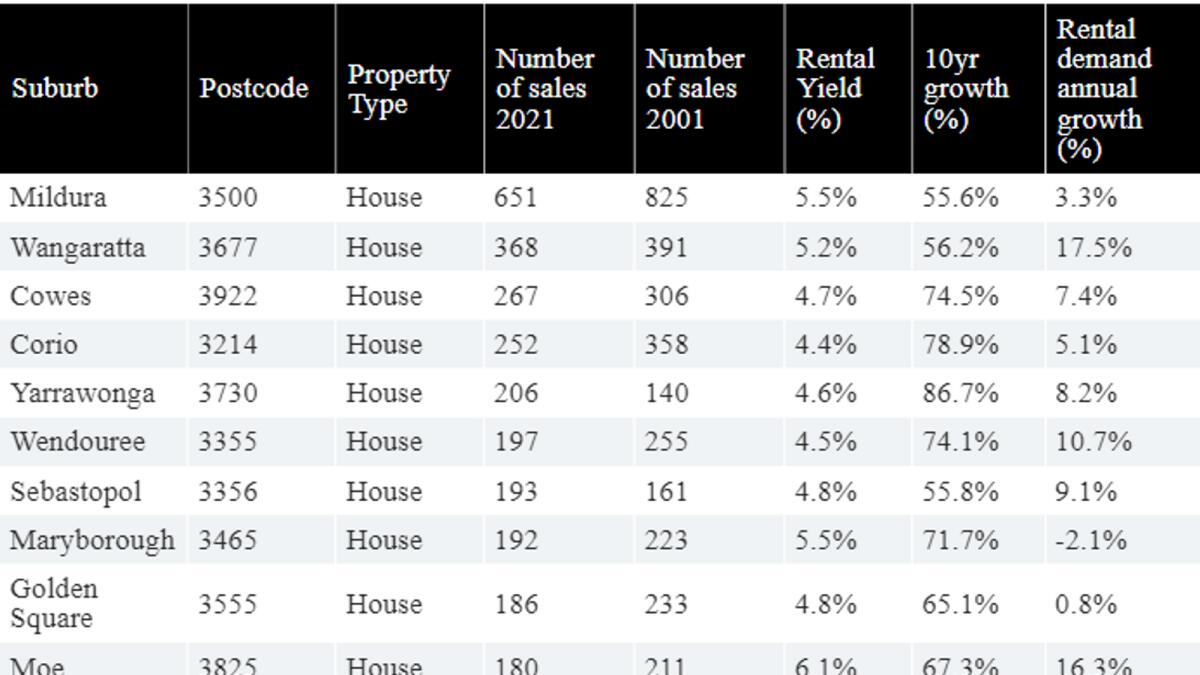 Areas of regional Victoria and NSW including Yarrawonga and Mulwala are facing a dire housing shortage with near to no rental properties available.
Elders Real Estate Yarrawonga Licensed Real Estate Agent VIC and NSW Xavier Leslie said the shortages locally were of great concern and were the worst he had seen in his 13 years in the job.
"Locally speaking the shortage of available properties in particular for rent is a real concern for prospective tenants," Mr Leslie said.
"The demand for rental properties is as high as I have experienced for many years and the prices have increased significantly over the last 12 months or so due to lack of stock.
"I have witnessed firsthand current tenants within our company and prospective tenants feeling severely stressed and anxious due to being unable to source a new home to live in which is a real concern moving forward."
A representative of the REA Group (who operates Australia's leading residential and commercial property websites such as realestate.com.au) said there has been a significant decrease in listings year-on-year, which is consistent with the broader trend of constrained stock, especially in regional areas.
However, month-on-month stock volumes have begun picking up slightly.
"As listings have been in short supply, buyers have been snapping up properties in shorter periods of time, so there has been a decrease in days on market in both SA4 areas," REA Senior Corporate Affairs Manager Kizia Maughan said.
"In terms of the Murray and Shepparton SA4 regions show the Murray region month-on-month percentage to October 2021 as 4.60% while year on year Murray sits at -21.90%.
"In terms of days on the market at October 31 2020 the Murray area was sitting at 72.5 while at October 31 2021 it was sitting at 44, a percentage change of -39.31%.
"Australia's property price boom is set to slow down next year before prices slip in 2023, leading economists predict.
"The massive 20%-plus gains in median prices recorded across 2021 are not expected to be repeated next year, with analysts forecasting a drop back to single-digit growth."
Figures released by realestate.com in August had Yarrawonga fifth in regional Victoria for number of homes sold in one year (206). In comparison in 2001, 140 homes were sold in one year. It also highlighted a ten-year growth just shy of 87% and a rental demand annual growth of 8%.
Local Managing Director of Yarrawonga Mulwala Real Estate Andrew Shell said the sale side of real estate was just as bad with housing shortages as rentals at the moment.
"We have very limited stock but with plenty of buyers," Mr Shell said.
"In terms of rentals, if we had the properties, we would be able to fill every one of them.
"The vacancy rate at the moment is about zero but we have plenty of people looking for a new rental.
"The people coming to us looking to buy or rent are coming from everywhere.
"Many are trying to get out of the cities, but many are also moving from other country towns as well as just moving homes.
"Another big issue is that with the market being up so high more and more rental properties are being sold.
"Landlords are also taking advantage of this."
Nationals Member for Ovens Valley Tim McCurdy who recently welcomed new doctors to Wangaratta stressed the housing shortages across regional Victoria make it more difficult for them to stay.
"In regional areas such as Wangaratta, Yarrawonga and across the Ovens Valley, houses and rentals are few and far between," Mr McCurdy said.
"I was recently contacted by a Melbourne doctor seeking to relocate who explained that he was 'geographically tied' to attend a school with no before or after school childcare.
"This doctor is now feeling uncomfortable about relocating without childcare confirmed.
"The doctor explained he is a full-time worker in the health industry who applied to the Department of Education for an exemption to change to a school where before and after school childcare is available, however this request was denied.
"It is one thing to promise regional towns better access to health services and growth through allocating new health workers and doctors to our regional towns, but it is another thing to not allow these essential workers the chance to establish a family life and call Wangaratta home.
"The Victorian Government simply does not understand our needs and challenges. This is very frustrating for our communities.
"Bright, Myrtleford and Yarrawonga are also suffering severe shortages of both public and private housing.
"The Victorian Government must address the housing crisis in all of our country towns."