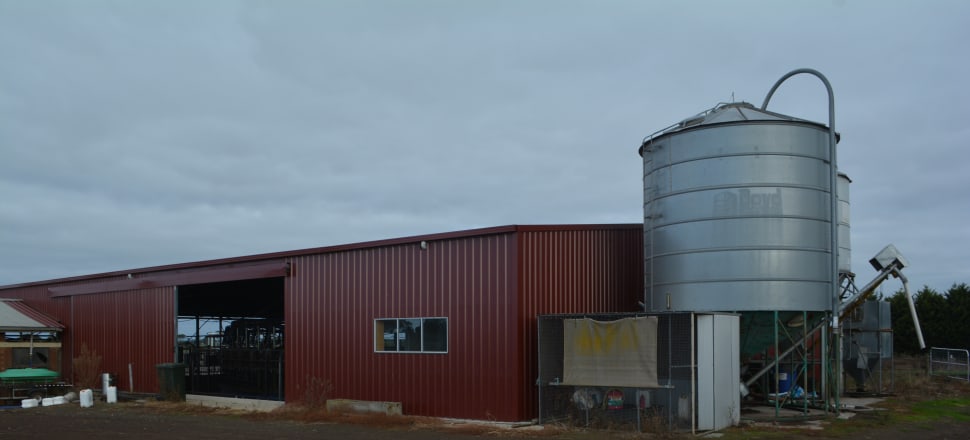 5370537724001
DENNIS ROSOLIN doesn't aim to be the most exciting farmer in the world or to break production records.
The Glenfyne farmer goes as far as describing his system as a bit boring, but as long as it's profitable he doesn't mind what it's called.
Dennis and his wife Robyn and son Ashley farm on 467ha, although more than 10 per cent of that is lost to bush and creeks.
The farm has a three-year-old rotary dairy but it's not a property that needs all the latest bells and whistles, everything is already finely-tuned to serve profitability.
Dennis is a straight-shooter when it comes to farming.
"We have no control over what we get paid, the only control we have are the inputs," he said.
"It's a boring system in that we don't put in feed pads or stand-off pads or anything exciting but we don't want to get 10 000 litres a cow, we just want to be profitable.
"You've got to do the basics right — grow young stock out well, keep your cows in good condition.
"It wouldn't matter what business you run; if you do it well enough long enough, you'll do all right out of it."
True to form, the farm doesn't set production records but it is profitable and the bank had no qualms about the Rosolins buying an adjoining farm last year.
Dennis and Robyn started sharefarming with Dennis' parents in 1986, milking just 125 cows. The farm expanded over time, including the addition of an outpaddock.
Last year they took a big step, selling the 90 ha outpaddock and buying 175 ha next door in three different lots that came on the market within two months.
"We're all connected now," Dennis said.
"We have an underpass and we can shift cows from any paddock on the farm to any other paddock. It's so much easier; we're not shifting young stock, not shifting as much hay."
About two-thirds of their new land was used as a dairy farm, including a stand-alone dairy that has now been retired.
"We brought the outpaddock home and we can milk off some of it," Dennis said.
"It's just made life a lot easier."
The Rosolins gave preference to their existing rotary dairy, built three years ago. In 1986 they started with a seven-a-side herringbone, later expanding to 20 and then 30, but as they went over 400 cows, it couldn't keep up.
"When you went and got the cows in the morning and milked and then again at night, you were doing an eight-hour day with nothing else," Dennis said.
"We've gone from 100 cows per labour unit to 300 cows per labour unit.
"If we were still in a conventional dairy and doing little square bales, we'd be milking 100 cows and wouldn't have time to do anything else."
The automatic cup removers and Easy Dairy cow management system have improved throughput but the dairy doesn't herd test or take milk samples.
"We haven't herd tested for a number of years; by the time you sell a few old cows, empty cows and a few you don't like you're already building a better herd," Dennis said.
"The dairy has been a good investment and made our lives easier, though the factory doesn't pay any more because you've got a new dairy."
They are aiming to reach 450 cows this year after peaking at 435 last year.
"The stocking rate might be slightly low — we probably need to be milking 460 to 470 to be most profitable — but if we don't get there, I'm not stressing and this year I think we'll get to 450," Dennis said.
"We don't chase production; we chase profitability. Profitability is the bottom line — if it means producing less but making more, why not?"
The herd was previously Friesian, but about 10 years ago they introduced Jersey cross-breds.
"When we were all Friesian, we found they were getting too big and there was a lot of pugging on our wet farm," Robyn said.
"Like a lot of people, we went through a period of trouble getting them in-calf so we made the decision to move to cross-breds."
Using LIC semen from a cross-bred bull out of New Zealand, the change has been a success.
"Our litres haven't dropped but our protein and butter fat levels have gone right up," Dennis said.
They are achieving about 5000 litres per cow, about 2.2 million litres in total this year, and 170 000 kg MS.
"We'd be happy to maintain those figures and have less inputs for lower costs," Dennis said. "Our cost of production is just over $3 per kg MS, without labour."
The Bega suppliers follow consultant Kevin Maher's predominantly grass-fed system.
"Our calving pattern matches pasture growth," Dennis said.
"We milked through twice in 30-odd years and I swore we'd never do it again. We calve them, join them, dry them off."
The herd is dried off from early April to May 12. "We're graziers at the moment!" Dennis said.
They will have about 270 calves in the three weeks after May 12.
"The past five years we've been able to have everything calved within 12 weeks, before we start joining," Dennis said.
"We only join for 12 weeks and anything empty gets sold. The empty rate is about 8 to 9 per cent. We'd like it to be a bit lower but we haven't synchronised, and we haven't induced for about 20 years and don't intend to. We just rear another dozen or so heifers and we're happy enough with that."
Their system works well for the land and the family.
"I know there are a lot of incentives to produce milk out of season, but we haven't been tempted by them because I don't think there's much to be gained because of our farming system," Dennis said.
"It would put more pressure on everybody if we went year-round; we stick to what we do and just try to fine tune it."
They cut a lot of silage and hay, feeding 0.4 kg per cow per day over spring and up to 1 kg over summer. They feed around 600 kg per cow of grain but the rest of the feed is home grown.
They used to carry over a lot of hay — 200 to 300 bales each year — but wound that down in recent years until they got a bad spring and had to buy hay.
This year they have 250 to 350 rolls under cover.
"As the old farmers would say, that's money in the bank," Dennis said.
It's something today's profitable farmers might say as well.