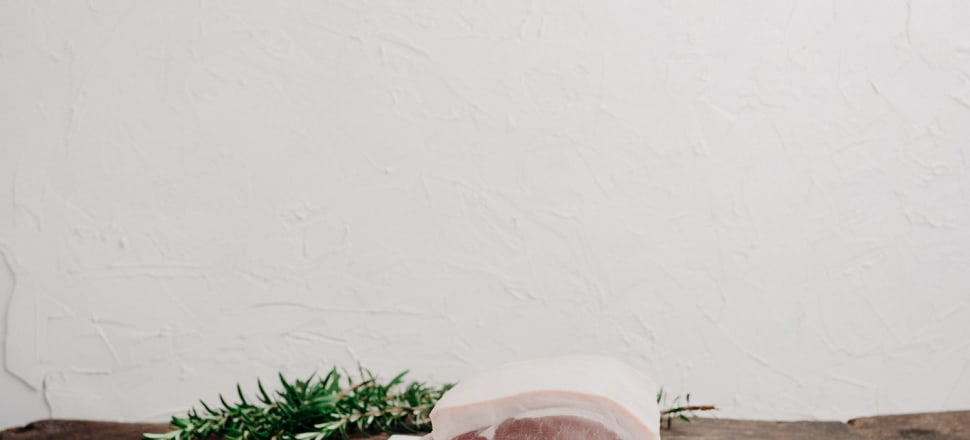 5370537724001
Tooborac's McIvor Farm Foods has proven its product is truly delicious, after winning an award as a top producer in the state.
Owners Belinda and Jason Hagan took home a delicious. Harvey Norman Produce Award in the Paddock category for their Berkshire free-range pork.
The pair was nominated by Masons of Bendigo restaurant owner Sonia Anthony, who features McIvor Farm Foods produce on the restaurant's menu.
Mr Hagan sent a full rack of pork to be judged in the state finals and will also be participating in the national competition.
"We're very honoured to get that recognition through the delicious awards, because it's chefs that have to nominate you — it's a big pat on the back for our products," Mr Hagan said.
"I think it gives us confidence in what we're doing and how we're doing it — the pigs are beyond free-range, because they're moved weekly through the pastures to help with rebuilding topsoil."
McIvor Farm Foods began in 2010 with three sows and now has 1200 pigs, with 35 to 40 pigs born and sold in a week.
"A friend growing vegetables and supplying restaurants took some of our produce to restaurants in Melbourne and then Hagen's Organics butcher in Melbourne wanted us to supply them," Mr Hagan said.
"In 2012, they would get six to eight pigs a week, pre-coronavirus it was about 15, and now it's currently 30 a week."
Mr Hagan has seen demand for his produce double since the coronavirus outbreak.
"It's been very promising over the last four to six weeks with COVID-19, in terms of how much people want to know where their food comes from."
McIvor Farm Foods' produce is available online for home delivery or by appointment, and can be found at various farmers' markets including Collingwood Children's Farm, Tallarook Farmers' Market and Bendigo Community Farmers' Market.
McIvor Farm Foods also won a delicious produce award in 2018.