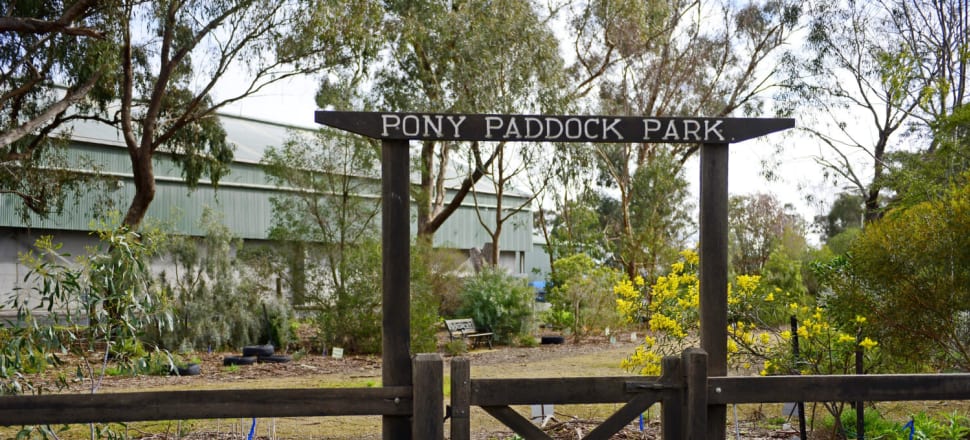 5370537724001
The Congupna Tallygaroopna Landcare Group has transformed an abandoned pony paddock into a haven of native flora.
Landcare group member Carolyn Edwards has been a member since 1998 and regularly undertakes maintenance work at the park.
"It's quite an interesting little spot, with lots of different native plants," she said.
Pony Paddock Park is located next to Congupna Primary School. From 1922, students who rode their horses to school housed them at the park during school hours.
In 1976, use of the pony paddock ceased and in 2000, the Landcare group started to clear the land of weeds and trees.
In 2004, an ironbark post-and-rail fence was built with the help of a grant and the park was opened to the public.
"Landcare approached the school about taking it on," Mrs Edwards said.
"We put in tracks, a watering system and native plants and then had benches and seats put in.
"We have a bush tucker walk where we tried to get plants that indigenous people would have eaten."
Congupna Primary School principal Adam Cleary said the park provided a different learning opportunity for the students.
"We've done a range of activities including helping maintain the area with weeding and mulching and we will quite often go across and have our snack or lunch there," Mr Cleary said.
"Children at the school periodically participate in native planting, and the children's names are listed with the scientific plant — we're probably due for our next planting.
"The Congupna Tallygaroopna Landcare Group has done an amazing job maintaining the park and the school really appreciates their help."
The park features native plants including eremophila, wattle, grevillea, heuchera, bottlebrushes and quandong trees.
The park will be open for visitors again once coronavirus restrictions have eased.