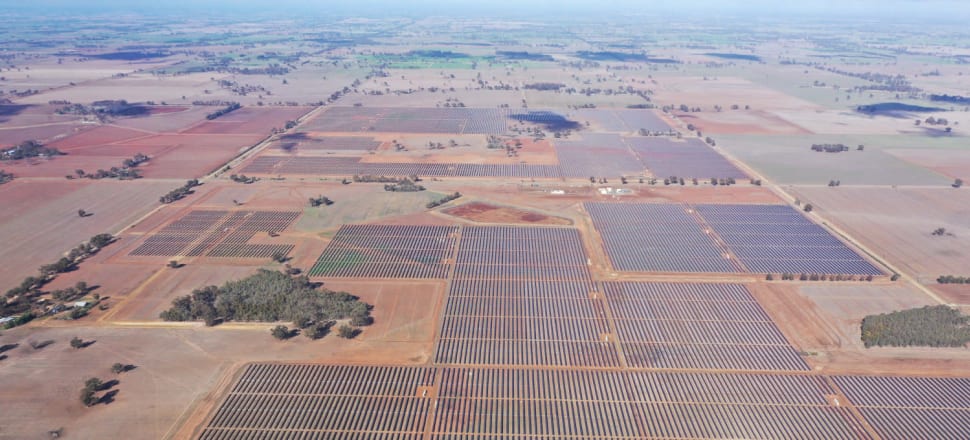 5370537724001
Three planned solar farms in the Greater Shepparton area have been approved, despite new guidelines not yet being in place.
The three projects will create more than 600 jobs and generate enough clean energy to power more than 80 000 homes.
Minister for Planning Richard Wynne approved permits for the Tatura East, Tallygaroopna and Lemnos solar farms, which he had deferred until further strategic work was undertaken on the future use and management of irrigation infrastructure in the Goulburn Murray Irrigation District and consultation was completed on the now released solar guidelines.
Despite these guidelines being available, they have not been incorporated into the planning scheme, meaning the permits were assessed against the current planning framework.
"These permits were approved after a thorough review by independent experts and consultation with the community," Mr Wynne said.
"We've done the work to address local concerns and made sure all potential impacts were considered in the decision."
Toolamba orchardist and vocal opponent of the three sites Peter Hall questioned the State Government's decision.
"It's outrageous and a betrayal of a fair and open process," he said.
"At the planning panel they said the information heard there would contribute to new planning guidelines.
"If that panel produced those guidelines, then the decisions should be consistent with the guidelines by default."
With the government revealing the guidelines will be active in the coming weeks, Mr Hall was critical of the decision not to wait.
"How ridiculous is that?" he said.
"They obviously think: let's shovel these three in before the guidelines (come into effect).
"We need an inquiry into this process."
The Greater Shepparton City Council sent the three applications, as well as a proposal at Congupna, to Mr Wynne in February 2018 to make the final decision, saying it was difficult to make decisions when it came to solar because there were no Victorian Government guidelines in place.
Mr Wynne then approved the Congupna site — the only one not on irrigated land — in October 2018.
On the same day, he released the draft guidelines, which were finalised in late July this year.
Combined, the three farms will consist of more than 650 000 solar panels and generate 175 megawatts of renewable energy.