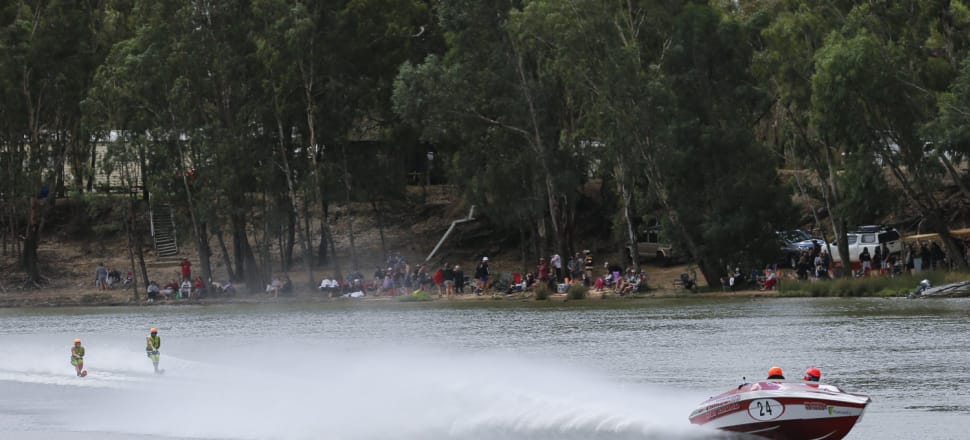 5370537724001
AS THEY say, records are made to be broken.
Two new categories were raced at the Southern 80 on Saturday morning, giving young skiers the opportunity to be the first to ever win their category.
The team from Boystress of driver Mark Boyer, observer Rachael Howe and skiers Ami Davis and Sky Bourke set the record in the new Under 14 Social class in a time of 10:29.
In the second new category, driver Nathan Hedley, observer Samantha Hedley and skiers Senna Hedley and Leilani Cartledge claimed the new Under 12 Social in a time of 10:49 in Hedake.
But they weren't the only ones breaking records on day one.
Stock 6-Litre Social team Public Enemies, consisting of driver Glenn Rowlands, observer Andrew Morgan and skiers Max Rowlands and Mason Vaughan, destroyed Hollowpoint's record from only 12 months ago of 8:42, wiping off 15 seconds to record a time of 8:27.
Sunday was main evented by an overall race record and a new unlimited inboard record, but they were far from the only ones set on the races main day.
The team from Superbad — Brian Farrell, James King, Shantelle King and Michael Boylan — set the inagural Sportsmans Expert record with a time of 36.01.
F2 Expert saw Esky Mojo's near 10-year-old record broken — twice.