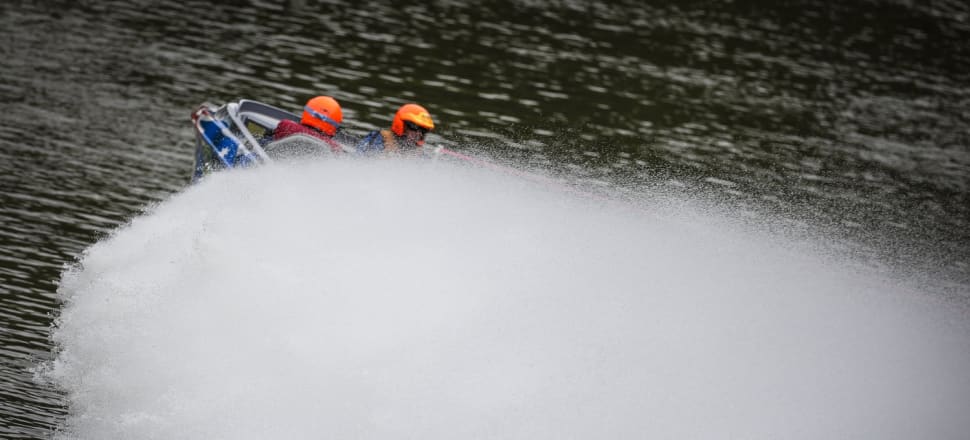 5370537724001
PIGS Arsenal had the chance to go the whole hog and win the Southern 80 — until the Baker's Blitz had them fried.
One of just four boats taking to the water for the Superclass qualifying event, Pigs Arsenal felt they were in with a shout of recording a strong time and taking pole position into Sunday afternoon's finale.
That was until skier Sean Stevens came off during the Blitz, effectively ending his team's chances at winning the 80.
His injuries were too great to carry on. And even if he had, Arsenal would have finished last in qualifying due to the delay of starting up again.
The team made an announcement to their fans on social media platforms on Sunday morning.
''Unfortunately after a fall in the Dash yesterday we won't be racing in the main event today,'' the team said on its Facebook page.
''Thankfully all the crew is okay and we would like to thank everyone for their help yesterday and kind messages.
''We would also like to thank our supporters for their support this weekend. We wish all competitors the best of luck and safe racing (yesterday).''
Pigs Arsenal driver Chris Stevens echoed the statement's sentiment in saying the main priority was looking after Sean.
''It was a terrible weekend unfortunately for us. We were up on all the splits on the field in the Dash, but unfortunately we had a fall and that's just the way it goes sometimes,'' Chris said.
''He's fine, Sean, amongst all the safety equipment he has, he was fine.
''There were no broken bones or anything, which is the main thing.''
Stevens said he was ''gutted'' to have missed racing on a day where two sub-29-minute times were recorded, but there was no point dwelling on something that could not be changed.
''Not the best feeling at all — and judging by the conditions and the times the guys had today, they were awesome and we wanted to be out there,'' he said.
''Some guys had just ridiculous times, and whether we could have done that I'm not too sure, but it would have been nice to at least have a go.
''But we go again pretty quickly, we have two races coming up in four weeks, one after the other basically.''
And the best part of that news for Arsenal is that their skier is a near-certainty to be fit and firing once again.
''Sean reckons he'll be alright for those and is keen to get up and going again,'' Chris said.