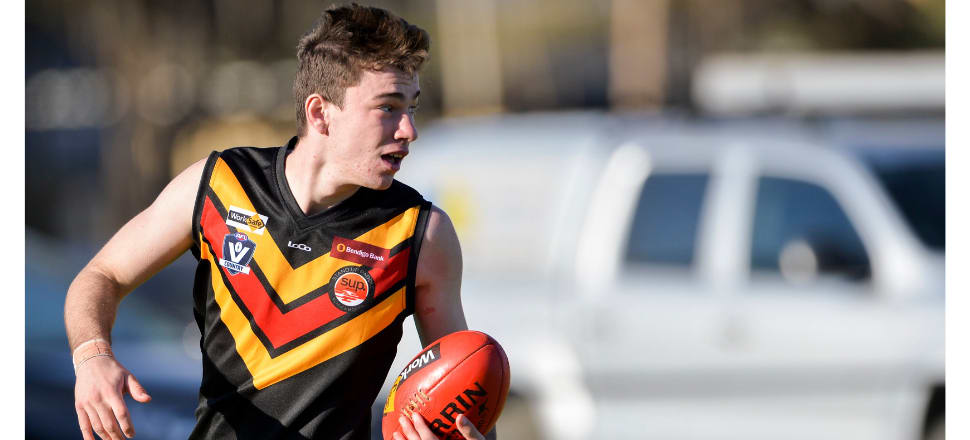 5370537724001
LEITCHVILLE-GUNBOWER has gone from on top of the world to asking 'what if' in the space of 12 months.
After winning the Heathcote District Football League premiership in 2017 and 2018, the reigning premier missed out on a return to the finals after falling by just four points against White Hills on Saturday.
And it was a result which saw the Demons claim the final spot in the top five by just 0.1 per cent.
"It's only just beginning to sink in," Leitchy-Gunny interim coach Joel Donehue said.
"The entire playing group is devastated. You hear about these types of outcomes but you don't expect them to happen to you."
Despite missing out on finals, Donehue said the season remained a success after a difficult pre-season for the club.
"Replacing close to a dozen premiership players was never going to be easy," he said.
"That's nothing against the guys who played senior footy this year but any club who loses that number of players is going to struggle to stay up the top.
"A lot of people wrote us off before a ball had even been bounced this year so the club is really pleased with how the group responded.
"There has been a lot of good signs this year which means we can look forward to the future."
Throughout the season, the Bombers struggled to make the most of their opportunities in front of goal.
It was a problem which continued against White Hills as the visitors registered 2.13 in the second half.
"We weren't able to create scoreboard pressure and it come back to hurt us," Donehue said.
"Both sides had their chances to break the game open but just couldn't manage to do so.
"It is most frustrating when your team is missing chances in the game's biggest moments."
Despite the seniors missing finals, the club's reserve side will take to the field in an elimination final against North Bendigo on Sunday.
Leitchville-Gunbower are yet to confirm whether Donehue will remain on head coach for next season.