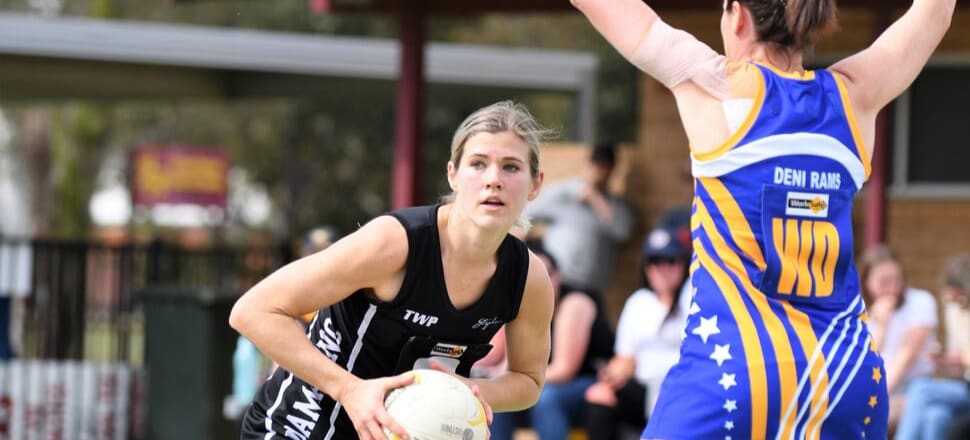 5370537724001
FROM day one of the season, it was academic.
The best side in Murray League netball for the past two seasons, from the moment they hit the court for 2019, Moama looked to be headed back to the grand final.
Even as a few bumps in the road saw the Mowers finish in third spot on the ladder, it still felt like a grand final was a near certainty for the women in black and white.
Now, the Magpies are headed back to the Murray Netball League grand final, after beating their 2018 grand final opponents Deniliquin to the tune of 29-goals.
It sets up a shot at the three-peat against local rivals Echuca United on Saturday.
Magpies co-coach Alex Daly said her team was ecstatic to be headed back to the big dance.
"We are absolutely stoked with the win," she said.
"It was a really good fight from our side, everyone was able to make a major contribution for the side today and guide us to the victory.
"We had a really consistent four quarters, we really backed each other up in play, we kept our mistakes to a minimum and were able to roll over the top of them late in the contest."
The win means that Moama will once again head into a grand final as favourites, having twice beaten the Eagles during the season, including in the opening week of the finals.
For the Mowers, the opportunity to line up in another grand final is not lost on the team.
"You always want to be there in a grand final," she said.
"It's incredibly exciting for all of our players to get to be there in the final moments of the year, getting another opportunity to play for a premiership.
"It's also pretty special getting the opportunity to play off against United. We know all of those girls pretty well, there are a few friendships in those sides. But there is also a big rivalry between the two sides, so we are really excited to face off with them."