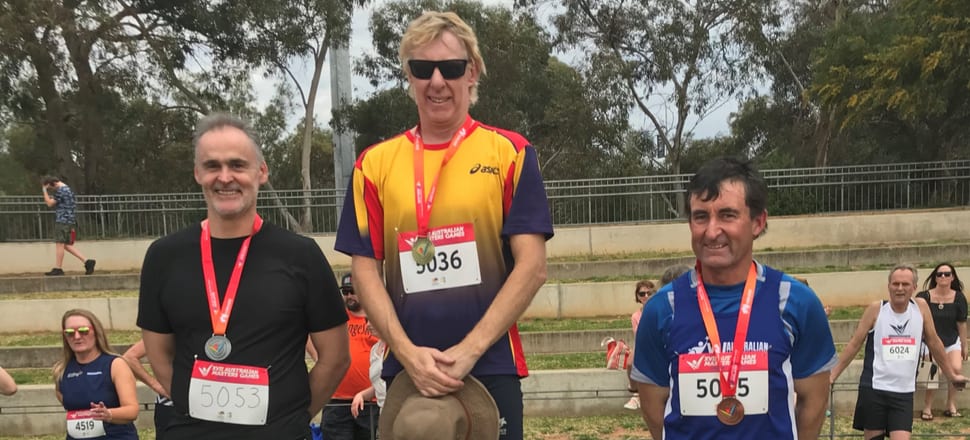 5370537724001
WHEN Darryl Coutts and Paul Lavars discovered footy wasn't being offered at the Australian Masters Games, they needed another option.
After previously experiencing the event as footballers, the Echuca-Moama duo decided it was time to step outside of their comfort zone, not just in one sport but several.
Originally, they decided they would enter the men's pairs volleyball competition, but soon realised that wasn't going to be enough to fulfill their hunger.
While they fell just short of a bronze medal on the sand – losing in the third against fourth playoff – the choice to pursue other sports paid dividends.
Lavars opted to return to the indoor volleyball court for the first time in almost 20 years, and he picked up where he left off – leaving Adelaide with a gold medal.
"I was fortunate enough to be invited to join a Western Australian team, the Western Wallabies after registering as an individual participant," he said.
"They were a wonderful team to play with and we got on extremely well from the moment we met.
"After starting to have a social hit in Echuca in the past few months this gave me the perfect opportunity to play at a good standard again.
"I'm certainly glad I made the decision to play."
Coutts meanwhile took the opportunity to participate in several sports including the 6kg hammer throw, indoor rowing and the M50 pentathlon.
And it proved to be the track and field events where he had the most success, coming away with two silver medals.
"I was fortunate to have the success considering it was a sport I hadn't really tried before," Coutts said.
"Despite the strong competition, the other competitors were always offering some tips and tricks which certainly helped with how I was able to perform.
"In the past I've only left the event with one medal so to come away with two is a bonus.
"But it is the memories which are always going to stand out."