Bombers dominate underperforming Ky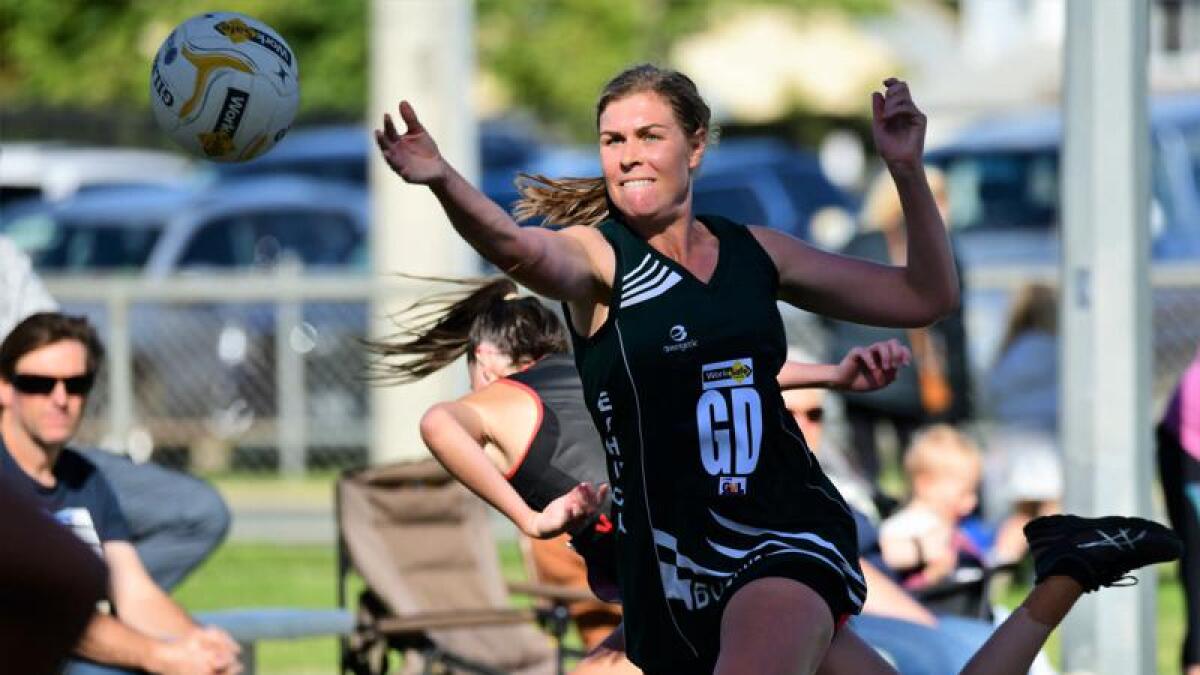 THE domination continues on court for Echuca.
The Murray Bombers A grade side put in the biggest win of the year, handing Kyabram a 46-goal thumping.
It has Echuca sitting in top spot on the Goulburn Valley League ladder with three blowout wins.
Coach Steph Vick said she was again happy with the outcome as she continued to adapt her team into its best side.
"It was a fantastic result for the team," she said.
"We are still working on things as a side, and a big part of that is what the make up of our team is going to be.
"We are still shuffling things around, making changes to the line up and seeing what we can do better.
"So to produce a game like this while still making those changes is something I'm really impressed by.
"When you know your partnerships and line-ups perfectly you know how to work off one another, so to be able to do that while we are still figuring things out is a really good sign for this team."
Vick said her side's ability to adapt to change was paying off.
"The team is showing a lot of composure with the ball," she said.
"When we are in possession we moving well, taking our time and making really good decisions about what we are are going to do.
"That's a great sign, the way we are thinking our way around the game and taking that extra time to make decisions means we are usually making the right one.
"We still have areas for improvement and we will conti9nue to work on them, but signs at this point in the season are really good."
MORE LOCAL SPORT
WATCH: Echuca co-coach Simon Maddox breaks down win over Kyabram
WATCH: Echuca celebrate knocking off reigning premier Kyabram