Jane Wines dubbed 'The Vaccinator' by Coodabeens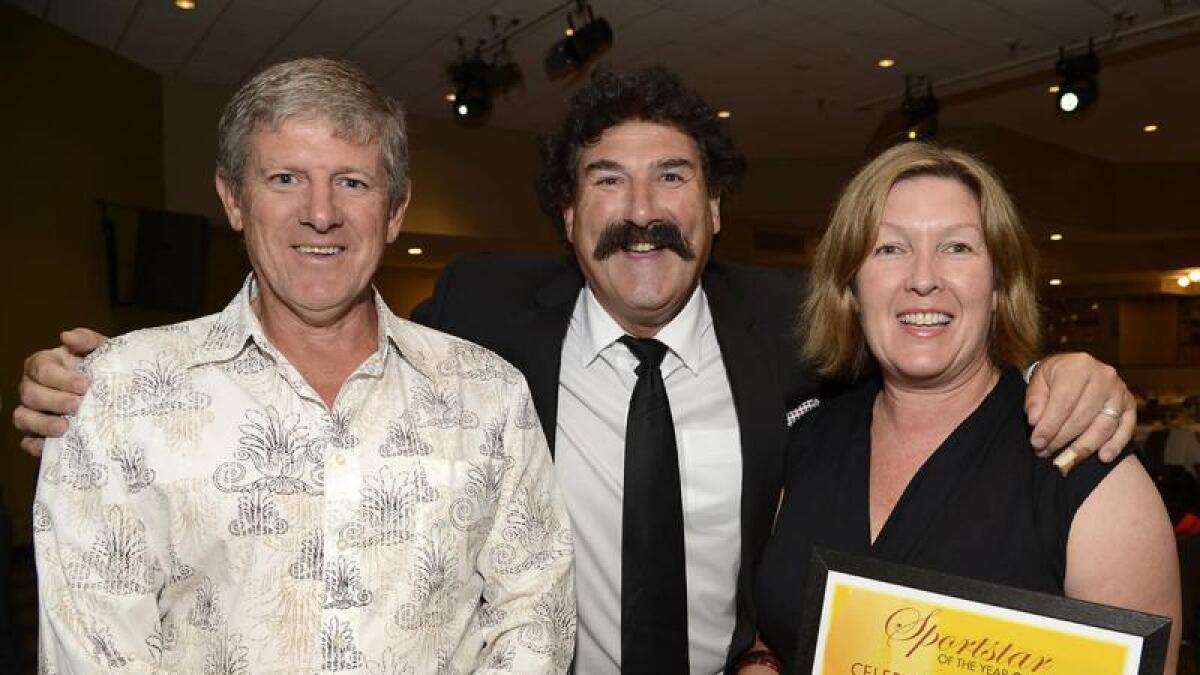 Echuca football mum Jane "The Vaccinator" Wines has joined an illustrious list of characters to feature on ABC Radio's famous Saturday morning program The Coodabeen Champions.
For those from a different era, the radio show was a staple for most on a Saturday morning during the football season, en-route to their country football destination.
On Saturday, prior to Port Adelaide's humbling at the hand of the Western Bulldogs, it was the turn of the mother of Power midfield star Ollie Wines to feature on the program.
She was dubbed "The Vaccinator'' from the Coodabeens team after explaining where she was taking their call.
Jane, a vaccination nurse with GV Health who has been working with its COVID-19 team since February, has several pages dedicated to her in the Coodabeens book Half a Chicken and Chips from her first interview with the group.
She featured on the radio show on Saturday with Coodabeen alumni Ian Cover, Billy Baxter, Jeff Richardson and Greg Champion.
Jane's new nickname means she joins the likes of Ivan from Ivanhoe, Peter from Peterborough and Massive from Moorabbin who for many years were part of Talkback with Tony (Leonard) on the show.
But Saturday was not her debut on the 40-year-old show, having previously been interviewed by the Coodabeens several years earlier soon after Ollie started his AFL journey from Echuca.
Jane used her 15-minute morning tea break to take the call from the radio team, standing in a paddock in Shepparton for the chat.
"The kids used to laugh at me, saying you're really not a nurse mum, you are just a vaccinator," Jane told The Coodabeens.
"Well, I am laughing now, because everyone wants me. Everyone wants to get vaccinated."
Jane's 26-year-old son features in drawing titled Ollie's Trolley, created by one of Australia's best known cartoonists Paul Harvey.Half a Chicken and Chips in the form of a
"That is the best sketch, I was so impressed by that," Jane said.
"When I first got my hands on the book I went to the index looking for Ollie Wines. And it said Jane Wines, pages 27-33."
Unfortunately due to the coronavirus pandemic, Jane and husband Tony have not been to see Ollie play an AFL game since July 3.
"The last game we got to was a Hawthorn game at Marvel stadium," Jane said.
"We didn't really get to see him.
"Tony really loves it, being at the games."
Jane said her husband had investigated most options to try and make it back to the football for the finals.
"I've had to speak firmly to him," Jane said.
"l found him Googling for big drills to go underground.
"He was looking at real estate in Lameroo (South Australia), to get a house on the border," she told the Coodabeens.
Jane said the couple do not watch Ollie's games together at home.
"He has got the Tony wing and I have the Jane stand," she said.
"My television is half a second ahead and I wait to hear the yells from the other room."
The Wines' other children are all in Melbourne and have been in constant contact with their mother, and brother, via Facetime.
Of the Brownlow Medal count, to be held this Sunday evening, Jane said team success was more important to her son.
And as for his fashion sense for the big night?
"He is a country boy, so he is not great with his fashion," Jane told the Coodabeens.
"He always scrubs up pretty well though."
The suggestion then came that perhaps he could wear his B&S Ball attire.
"He always wears his RM Williams, but he does have RB Sellars," Jane said.
Jane told the radio show Ollie had certainly appreciated the support from the Echuca region throughout his AFL career.
"He feels all that energy (from Echuca)," Jane said.
And laughter filled the airwaves when she was asked about outspoken Port Adelaide chairman David Koch.
"I wonder how not being able to be at the game is going to go down with Kochy," Jane said.
"I have a few words with Kochy, not always good."