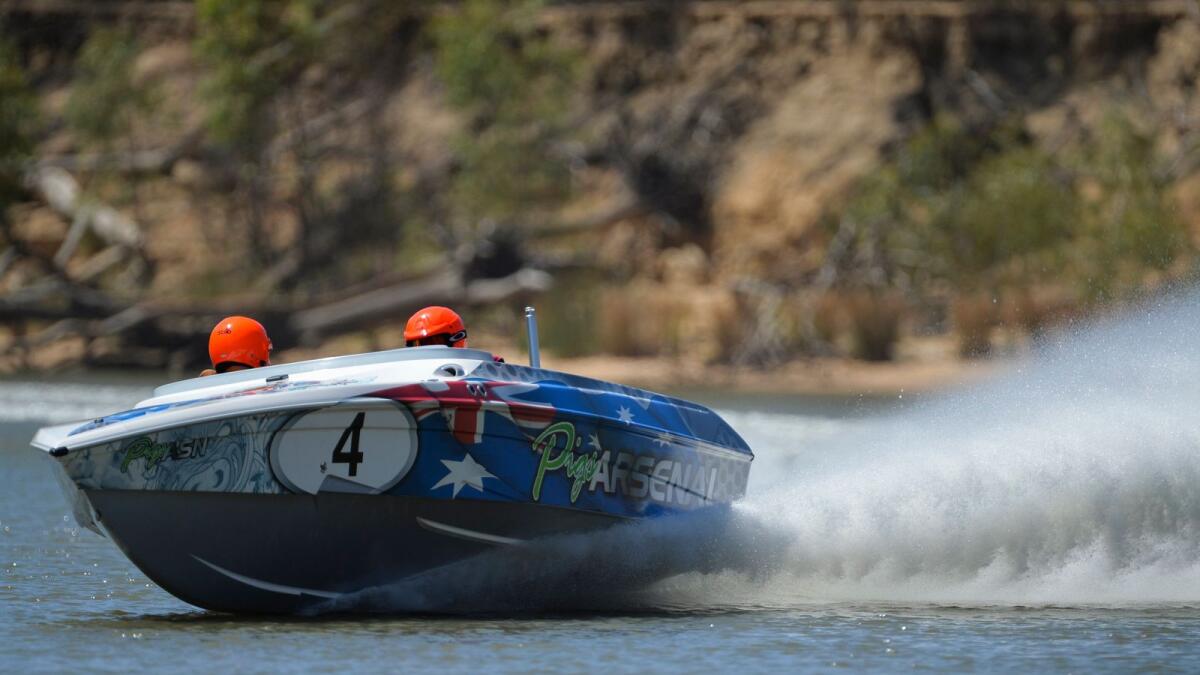 Superclass crew Pigs Arsenal will be hoping for better fortunes in the Southern 80 after a false start in the last race.
A training run accident to skier Jack Stevens prior to that race saw the crew opt not to take part in the Bakers Blitz.
But the crew is coming in with a fresh look and a solid run-in to the 2022 race, and will be one to watch this weekend.
Driver Chris Stephens and skier Jack Stephens remain, but Doug Perry has come on board as an observer and the experienced Jake Ellery will partner Stephens behind the boat.
They ran third outright at the Mildura 100 — their sole race of the season so far.
Stephens said his crew were gelling well, and have had several runs on the course in the lead-up to re-acclimate to the 80km course.
"We've been up for two or three runs — it's more about getting your head back around everything on course," Stephens said.
"It's been beneficial and we're looking forward to it. We've only had one race because we were a bit late starting (the season).
"Instead of tracking into the 40s it'll be into the lower temperatures, which will be a change for everyone.
"I think it'll be great for the town and great for the spectators."
The Key to the 80
Stephens: "If you're consistent and smooth through the whole thing you'll reap the benefits.
"It only takes a small mistake to bring everything undone. It's just a matter of keeping it consistent over the course of the race."