Ray Chamberlain to speak about mental health at Moama Bowling Club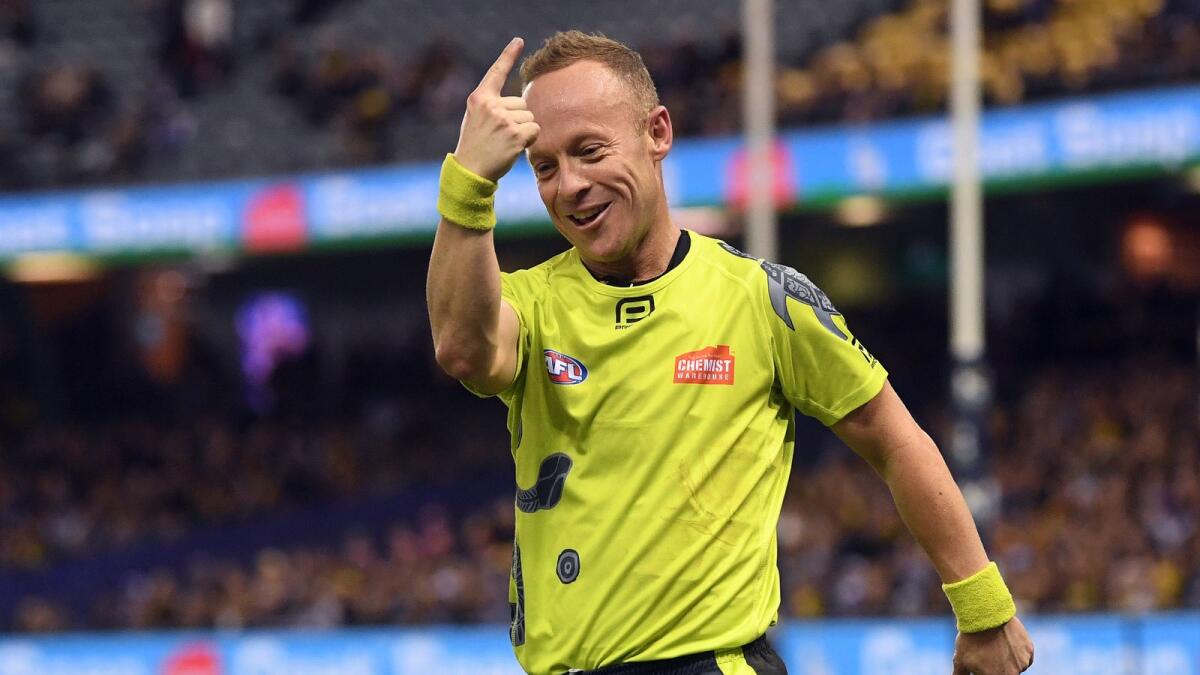 AFL umpiring great and football personality Ray Chamberlain will be making an appearance at Moama Bowling Club next month to discuss mental health issues.
Hosted by Echuca Football Netball Club with the support of Campaspe Shire Council, the 300-game official will hold a presentation on "finding a purpose and suicide prevention" on Thursday, July 14 from 7pm.
Ray, together with Peter and Brian Chamberlain, have been involved in mental health awareness through the Chamberlain Foundation.
Organised through Echuca's Health and Wellbeing Committee, Sam Kennedy explained what the night would entail.
"One of the things (the committee) thought we would be committed to do is to get Ray Chamberlain up to speak about suicide prevention," Kennedy said.
"It's just a good chance for a point of difference to get some presentation in the community from someone who, outside their profession, has found a purpose in providing community support.
"I came in contact with Ray when I attended the launch of the Zoe Kennedy foundation.
"When I watched Ray's presentation it really resonated and I thought it could be something I could bring home to Echuca."
Chamberlain will speak on his career before covering important mental health topics, and Kennedy reiterated this was an event available to the broader community.
"It's a night that's being supported by the Campaspe Shire, and their program of helping community organisations," he said.
"We were successful in a grant to provide mental health support to the community, and (the presentation) is available to the broader Echuca-Moama community."
The event is free, with 300 tickets available on a first-in basis. Inquiries can be made to admin@echucafnc.com.au.