Southern 80 | Sapphire salutes in Bakers Blitz, Elm Street takes the President's Dash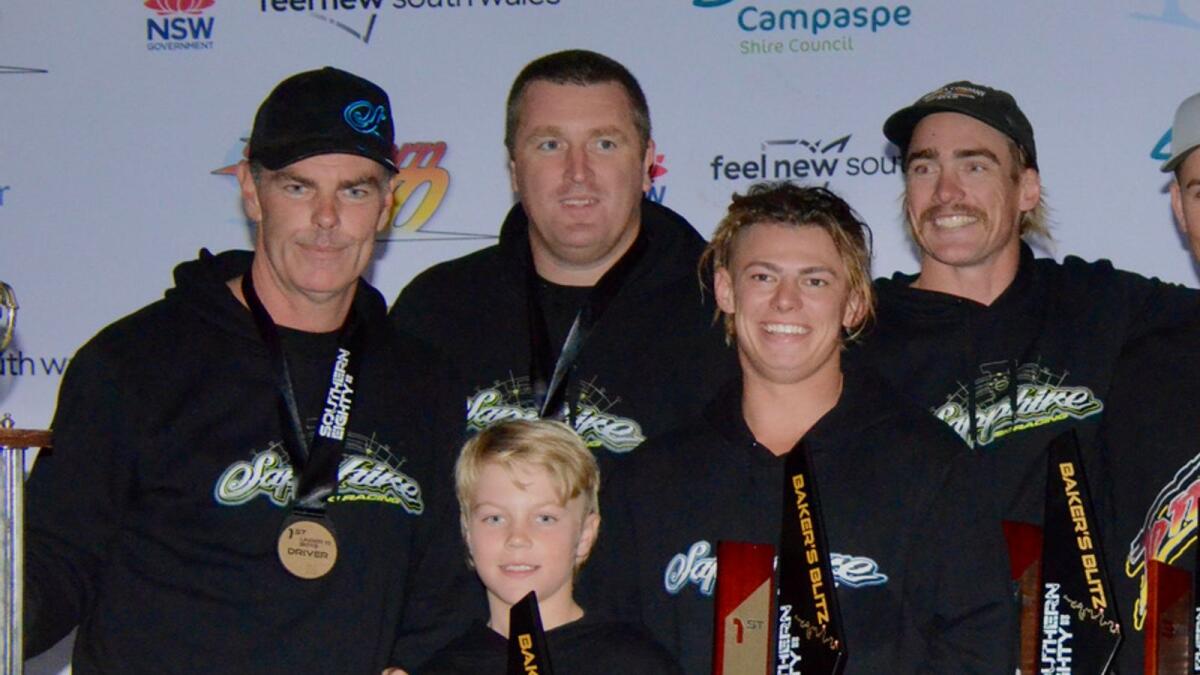 Superclass boat Sapphire F1 looks set to take pole position in tomorrow's Southern 80 title race after taking out the Baker's Blitz on Saturday afternoon.
Launching from Five Mile Reserve, Sapphire crossed the line three seconds ahead of defending champion Superman in a time of 6:42, while Temper 2 rounded out the top three.
One of the pre-race favourites for the Southern 80, Sapphire - crewed by driver Tim Pickford, observer Brian Griffin and skiers Lachlan Nix and Aiden Cuff - started from the back of the Superclass field but shined brightest in the coveted Blitz.
"It's a little bit different when you're running from the back of the field, but it's good water and a good three-minute gap between boats," Driver Tim Pickford said.
"We had a pace we wanted to set; we didn't want to go too past, we just wanted to have a nice smooth run and we've ended up with a number one."
The experienced Pickford knows how important the win today is for the the crews chances tomorrow when it launches from Torrumbarry for the 80km race.
"You really need to be number one to win on Sunday," he said. "It's a tough run and only a minute gap.
"(Winning the Blitz) gives us every chance tomorrow."
The President's Dash/Tim Driver Memorial also provided a memorable spectacle, with the top three boats split by just three seconds, leaving spectators craning their necks constantly to catch a glimpse of each boat's times.
But in the end it was Echuca boat Elm Street, crewed by Wesley Davison (driver), Nathan Perkins (observer) and skiers Kody Davison and William Groves who joined Sapphire F1 as a local winner.
The crew took out the Dash in 7:21, just one second ahead of local competitors Sportspage and three ahead of Doindough.
It sets up a red-hot top 10 aiming to take out one of water ski-racing's biggest races, and etch their names into the Leigh Johnson memorial trophy.
Gates open tomorrow at Victoria Park boat ramp at 7am, with racing underway from 8am.
By the end of the day's events, the first winner of the Southern 80 in two years will be crowned.