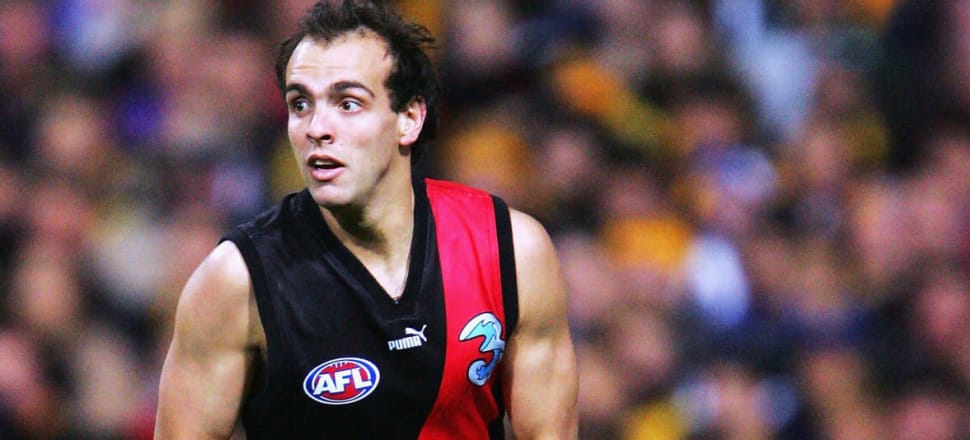 5370537724001
ADAM Ramanauskas knows he retired young.
Few footballers find themselves giving it away at 28.
But it was time for the Bombers wingman to leave the game he loved — his body wasn't letting him be the player he wanted to be.
''I was always an incredibly competitive person,'' he said.
''It was the way I played my football. But after the surgery on my shoulder, I wasn't able to be that kind of player and that was frustrating.''
Ramanauskas will tell his story to Echuca-Moama as the guest speaker of this year's Sportstar dinner — including how a lump on his neck changed his life.
A low grade cancer was found in 2003 and required a surgery through his shoulder that caused multiple issues.
Ramanauskas would battle with his body until his retirement in 2008.
''It was sad having to give it away,'' he said.
''But I knew I couldn't get to the level that I wanted to any more.''
Ramanauskas missed eight matches post diagnosis for treatment before returning to play, but would miss the remainder of the season after the cancer returned.
He returned to play every game in 2004, before missing all but three games in 2005 due to an ACL rupture.
During recovery, the cancer returned.
''I was still very young, so I didn't know how to handle it,'' he said.
''I was lucky to have incredible people around me, especially Bruce Reid (Essendon's club doctor) who guided me through it. I would have really struggled without them.
''When you keep having setbacks it does start to grate on you mentally — you just want to play. So I rank 2004 really highly in my career because I got back and played every game.''
Ramanauskas returned to play five games in 2007, then 18 in his final year.
Though he was robbed of his best years, Ramanauskas was a member of the legendary Essendon side of 2000 who went 24-1 in winning the premiership.
''It was surreal playing in that side,'' he said.
''You are playing with legends of the game in this perfectly balanced side. There wasn't a weakness on any line, and after we lost the prelim in 1999, we weren't going to lose again''
Ramanauskas admits the flag softened the blow of having to retire early.
''I didn't get to play all the football I wanted in my career, but I got to play in a premiership,'' he said.
''Not everyone who plays our game gets that opportunity, so I am forever grateful for that.''
Since retirement, Ramanauskas has moved into player management and analysis of the sport.
''I'm managing AFL players with TLA, working on the RSN breakfast show and doing special comments for the ABC, so I'm still heavily involved in our sport,'' Ramanauskas said.
''It starts to get a bit busy at this time of the year with clubs talking about renegotiating contracts, and players that clubs may be interested in as a trade or free agency signing.''
Ramanauskas said he had always had a passion for sports administration.
''I had never really thought about coaching,'' he said.
''I liked the administration side. I was managed by TLA as a player, and after I retired, they asked me if I wanted to come on board.
''Ten years later I'm still in that role. Commentating and giving analysis also allows you to see the game in a different light. It helps you to keep your finger on the pulse as well which is really helpful for our business.''
■ Bookings for the event are available at Moama Bowling Club reception, or by phoning 1800 806 777. The cost is $35 per person and includes a two course meal. Bookings are essential.