Boat explodes on river at Torrumbarry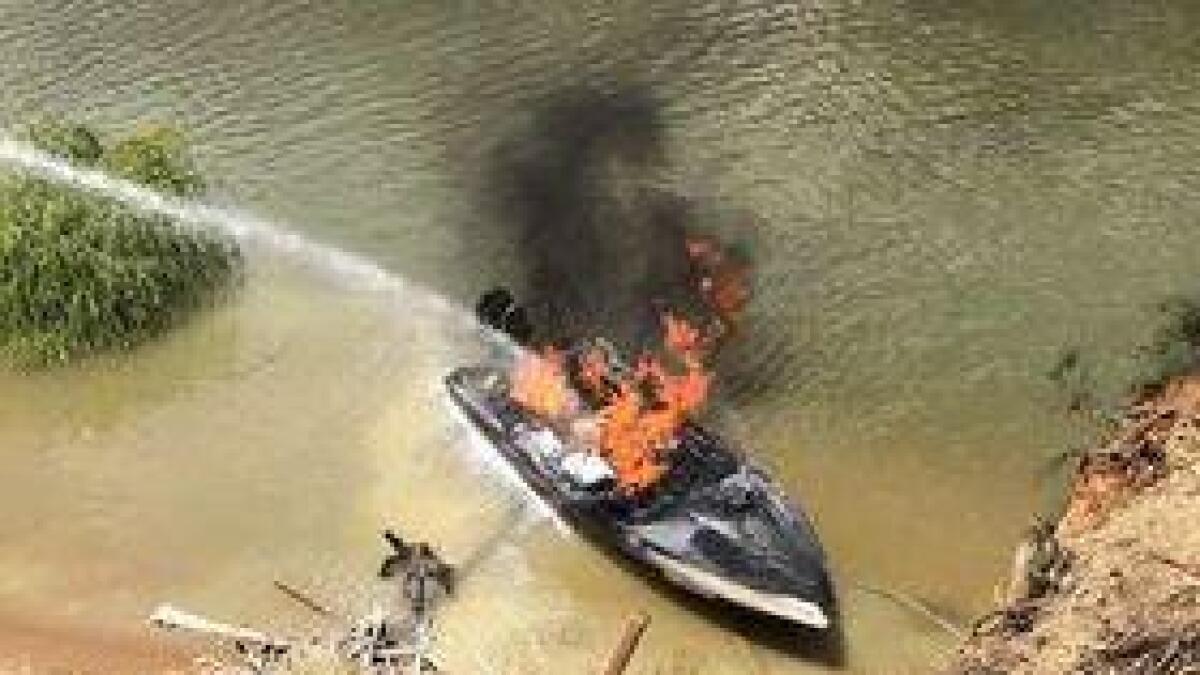 TWO passengers were lucky to escape injury after the boat they were in exploded on the Murray River near Echuca on Sunday.
Chief Inspector Kim Sorensen of Deniliquin police said the men had refuelled the 250-horsepower waterski boat in the water and when they turned the engine over it exploded, at Farley Rd, Torrumbarry, about 1.30pm.
''They dived into the water and didn't suffer any injuries,'' he said.
CFA crews from Echuca, Torrumbarry and Bamawm Extension attended and put out the fire relatively quickly.
The boat was completely destroyed and had to be towed from the scene.
Although it was an accident, Chief Insp. Sorensen urged people to be safety conscious on the water.
''When you're refuelling your boat, make sure the boat is property ventilated and be careful when starting the motor,'' he said.