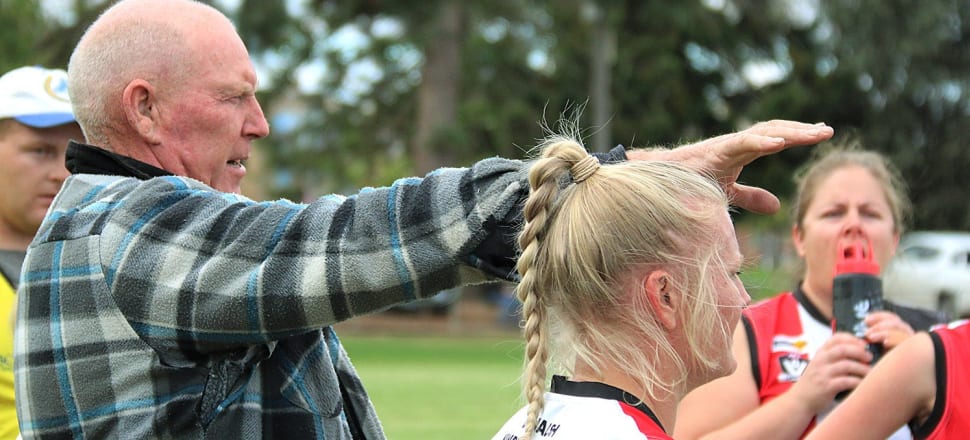 5370537724001
With Benalla fielding both a women's and youth girls' football team in recent years, locals have never had more of a chance to get in on the action of women's football.
Recent figures released by the Victorian Government show that female football is flying in Victoria, having risen from 58 teams in 2010 to 1092 teams lining up to play this year.
This means more than 28500 women and girls are playing football each week across the state.
"Our objective is to be the most accessible sport for all Victorians, regardless of age and gender, and having over 1000 female football teams across the state indicates that we are achieving that goal," head of AFL Victoria Ricky Bell said.
Benalla Saints' new women's coach Ivan Lister has seen the rise of country women's football first hand, having first coached a women's team six years ago at Mooroopna.
"Back then Mooroopna was the only team in the area, from Albury to Kilmore,'' Lister said.
"We had to play in the Bendigo league, before the league started a competition here."
Benalla Saints now join Mooroopna in the eight-team Northern Country Women's League, and features clubs like Shepparton, Echuca, Kerang and Rumbalara.
"We've now got 20 to 25 female footballers in Benalla playing seven other teams, plus our juniors," Lister said.
"That's over 150 players in the area, and schools are now promoting it a bit too."
And with the introduction of the AFL Women's competition in 2017, there is now a greater chance for young girls to aspire to play at the highest level.
"There's a pathway now and young women can see that. You can play in Murray Bushrangers, get selected in state leagues and get recognised if you want," Lister said.
"And there is definitely more exposure in Melbourne with the AFLW expanding."
The government continues to support the elite competition, investing $45 million to upgrade AFLW venues, including IKON Park, Whitten Oval and St Kilda Football Club's Moorabbin base.
But despite female football taking massive leaps and bounds forward in recent years, Lister said there were still areas of the sport that could be improved.
"Some clubs are a bit slow in taking it up, and providing that support, but it's gaining momentum. There is a bright future," Lister said.
Another area of investment Lister would like to see is an increase of opportunities awarded to women to coach in local leagues, an issue duly highlighted by the fact that no AFLW team has a female senior head coach.
"That's the future. We've got female team managers and support staff, so it would be a great opportunity for someone to step up and coach," he said.