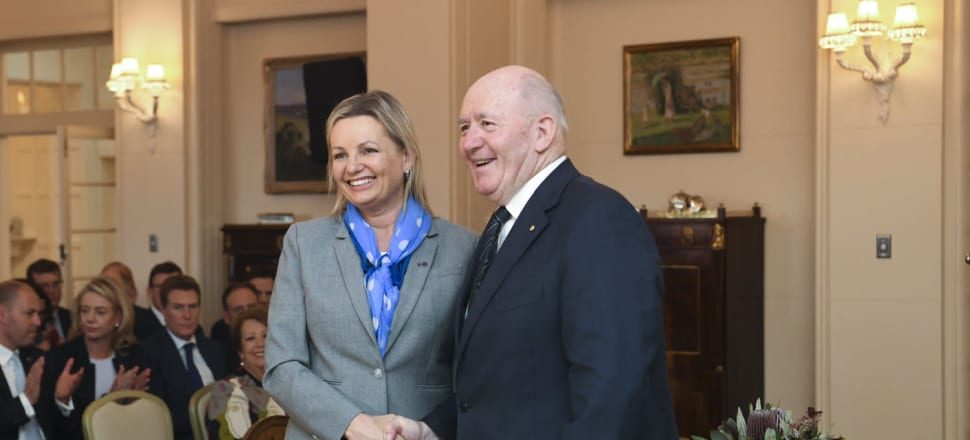 5370537724001
The elevation of Sussan Ley to the key position of Federal Environment Minister presents unique opportunities for the southern Riverina, according to a NSW landholders' association.
Deniboota Landholder Association chair Alastair Starritt said the appointment offered a chance to address the significant environment damage being caused by poor water management.
''Over the past decade we have had a basin plan introduced and implemented which, we were told, was supposed to protect the Murray-Darling environment,'' Mr Starritt said.
''As we have all seen, the environmental protection in our region has been virtually non-existent.
''The Murray-Darling Basin Authority, which is charged with implementing the plan, has focused entirely on pouring water to the end of the system, and this has caused immense damage along the way.
''Unfortunately the MDBA has chosen to ignore us, but with our local Member for Farrer Sussan Ley as environment minister we have a chance to change that attitude.''
Mr Starritt believes protecting the environment in the mid sections of the Murray River system should receive the same priority as other parts of the basin.
''Why should we be sacrificial lambs to serve downstream demands? It has been starkly obvious that water management, as we have seen it in recent years, is damaging and unsustainable,'' he said.
''We understand this has occurred to appease city-based environmentalists and South Australia's demands that upstream states must solve its internal problems.
''Politically, the government struggled to find any solutions. Now the shackles are off and we must return to balance and common-sense policy.
''In her new role, Sussan Ley can play a key part in ensuring this happens.''
Mr Starritt said it was critical for the success of the entire basin that the Environment Minister understood how the river system worked.
''We must look at what water can be delivered downstream and what cannot be delivered — do we want the Murray to be our nation's iconic river, or do we want it to be a drain being used to send water from the dams to South Australia?
''I believe Australians want it to be protected as our iconic river, but for that to occur we need some drastic changes to water management.''
Mr Starritt said the environments along the Murray, Darling and Murrumbidgee rivers had all suffered from water policy changes during the past decade.
''The key ingredient to the long-term health of southern NSW, especially the Murray, is working with the people who are invested here with their livelihoods.''