Echuca art group presents The Rainbow Connection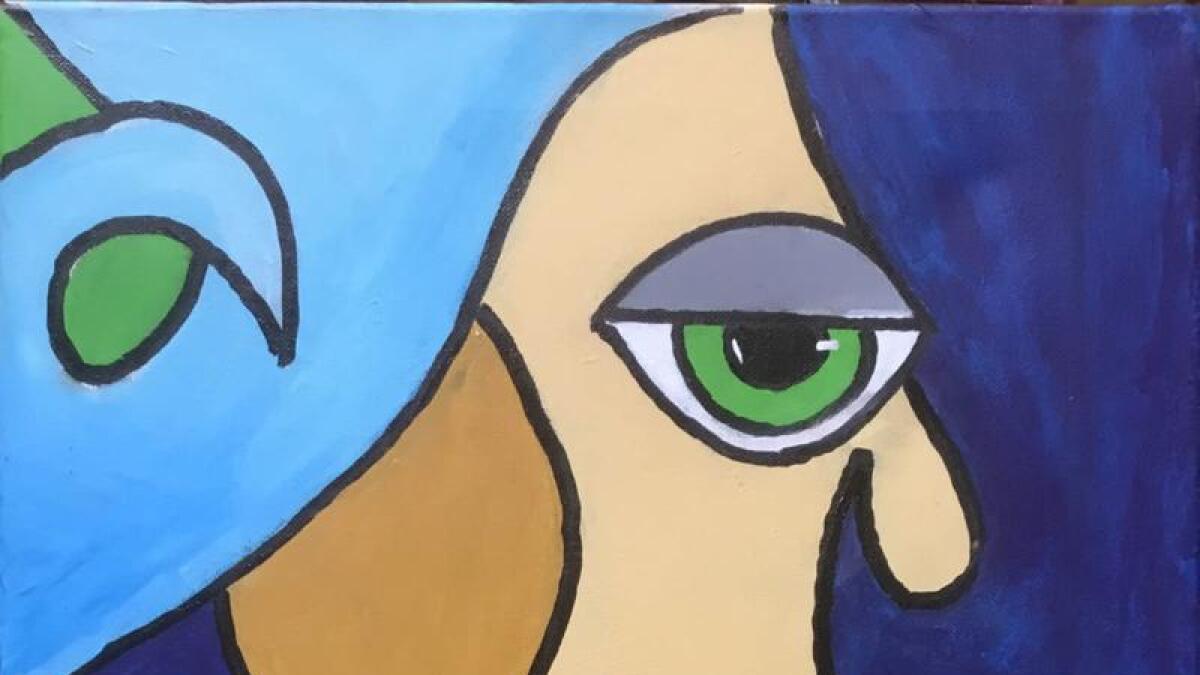 IN A world full of high-impact images bombarding us every day, it is becoming harder to find those goosebump moments when you see something engaging and inspiring.
For the Echuca-Moama Foundry Arts Space media team, a recent visit to the Vivid disability and support organisation to learn more about its upcoming exhibition certainly provided plenty of goosebumps.
Sitting down to talk to Connections manager Meaghan, arts teacher Tess and their band of helpers, it was clear to see their passion, dedication and overwhelming desire to see all participants reach their full potential working with various mediums.
"For participants in the program, it is not just about picking up a pencil or crayon, it's about learning and creating something unique from their artistic ability across many forms," Tess said.
For many participants in the Vivid Arts group, their everyday life is often met with difficulties and challenges.
However, art represents an area where there are few barriers.
Their own uninhibited imagination and creative freedom opens up a kaleidoscope of opportunity for them to explore in their own way and, with the guidance of Tess, everyone can achieve something.
A tour around the creative hub at Vivid brought a smile to my face at every turn, with the little workshop packed to the rafters with a rainbow of colourful creations.
The paint-splattered tables tell a story of trials, triumphs and the odd mishap, which has bought to fruition this wonderful exhibition including whimsical creations and stunning works of art that turn any thought of 'I can't' to 'I can'.
It has been a long-held dream by the dedicated staff to hold an exhibition under their own steam for more than a decade.
From ceramics to sculpture, photography, mosaics and paintings, the exhibition has something for everyone and most of the pieces will be for sale.
Also depending on availability, Vivid is keen to look for other places to display the participants' work throughout the business community, so if this interests you, get in contact with Vivid.
"Words cannot express the excitement everyone has at the prospect of having their art being on display," Meaghan said.
"It has been a long-held dream for us at Vivid and we are so proud of all our participants."
Vivid also welcomes volunteers interested in sharing their creative skills with participants.
Vivid can be contacted on 5482 1075.
The official opening of The Rainbow Connection is Friday, February 5, but due to COVID-19 regulations, it is invited guests only.
The exhibition will be open to the public the next day, Saturday, February 6, from 10am to 4pm daily.
Entry is free and the exhibition will conclude on February 28.
Congratulations to the Vivid team and more than 30 participants on presenting what will be an outstanding exhibition experience for the whole community.
But be prepared for goosebumps.
Go creatively,
Dee Makeham