All pride, no Murray: Pride of the Murray sold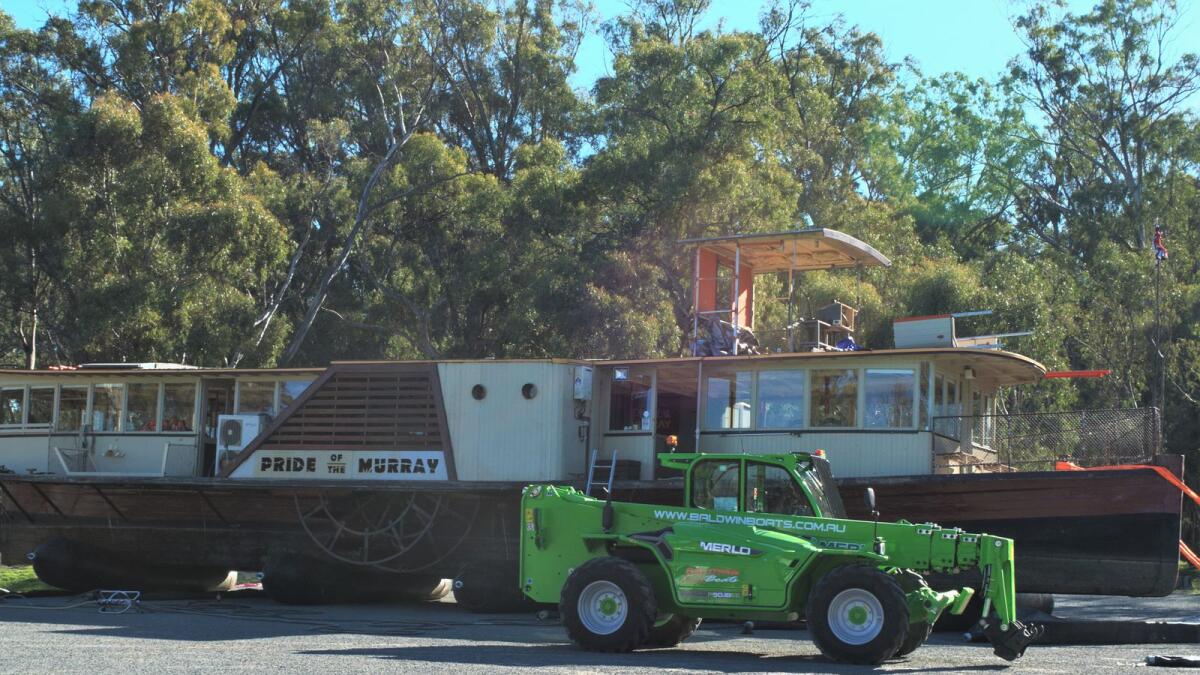 After 26 years as part of the Murray River Paddlesteamers fleet, the Pride of the Murray has been sold.
The iconic vessel left its namesake river on Monday, May 23 to be transported to a stretch of river in Queensland.
Rumours have swirled in the twin towns for weeks that the iconic vessel had been sold, and Murray River Paddlesteamers owner Rohan Burgess confirmed it had been sold on Tuesday, May 24.
The sale price is unknown.
"It's been sold to a private purchaser in Queensland, who intends to give her a new life there," he said.
The iconic boat was seen on the back of a truck on Monday, May 23, ahead of its trip to a new home.
Echuca Historical Society member Dot Hammond said the sale was a loss for the town.
"It will be a shame to see it go, but obviously was a financial decision," she said.
"Echuca Historical Society is terribly disappointed to see the fleet disappearing up or down the river."
A spokesperson for the transportation of the Pride of the Murray said the vessel was in "safe hands".
They also said that as part of the sale, the vessel must be restored once she reaches the new stretch of river.
"It's going to a good home, it will be preserved, it will remain on the water, it will remain in service, and the key priority is the conservation of the vessel," the spokesperson said.
"Conservation of these vessels is highly expensive for a private owner, it needs a very keen, passionate history buff to want to do it."
Originally built at Echuca in 1924 as a red gum logging barge for the PS Adelaide, the then named C24 transported logs from the Barmah Forest to Murray River Saw Mills at Echuca.
After World War II, the paddle steamers and barges were no longer used, and she was abandoned on the banks of the Murray in the 1950s.
In 1972, Max Carrington dug it out from the riverbed sediment and transported it to the Moama slip where he began restoring and converting the old barge into a paddle boat, complete with a diesel engine.
It was named the Pride of the Murray in honour of a paddle steamer that sank at Echuca in 1866.
From then, the Pride of the Murray has changed private owners several times, and was most recently leased to Murray River Paddlesteamers as part of its fleet, alongside the PS Emmylou and the PS Canberra.
The Pride of the Murray was the first boat in the Murray River Paddlesteamers fleet when the business first opened in 1996.
Many onlookers were present at Five Mile boat ramp and watched as the 98-year-old vessel was removed from the river on Monday.
The identity of the purchaser has not been confirmed.