Moama Anglican Grammar's new principal announced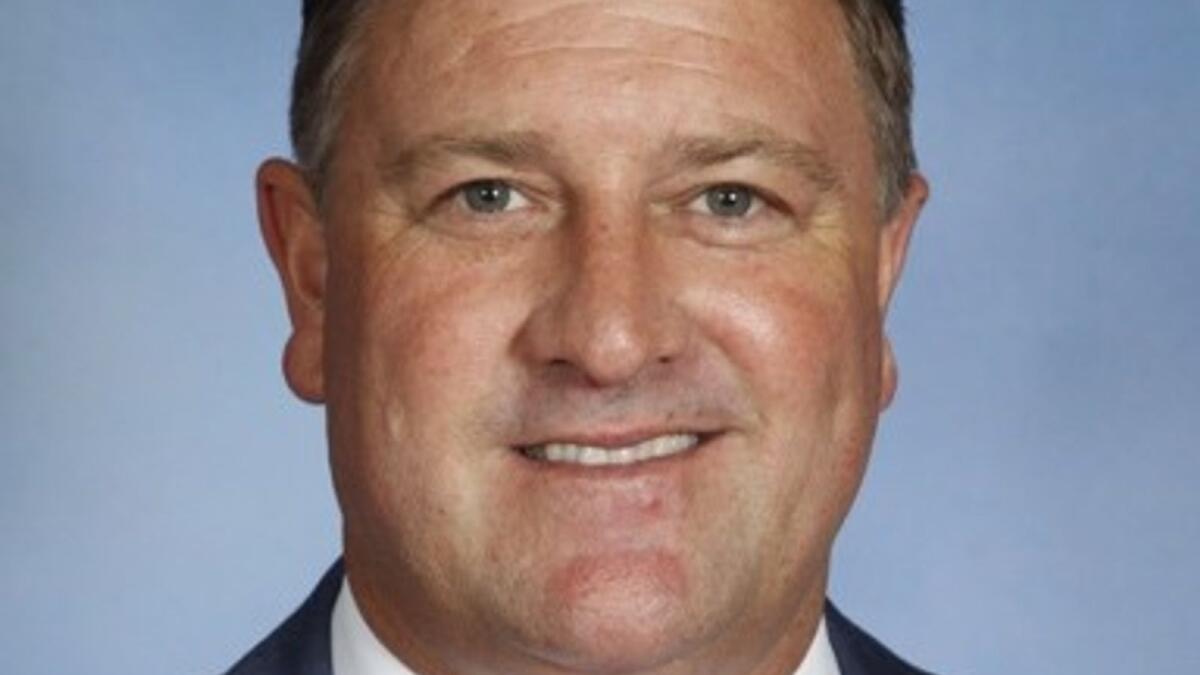 Following an extensive executive recruitment process, Moama Anglican Grammar has announced that Scott Downward will be the school's new principal in 2023.
The school board said the appointment concluded a national search for a new principal that would continue the school's mission of providing a safe and inspiring educational environment to help prepare students for the future.
"We have accepted the selection committee's unanimous recommendation in selecting Scott on the basis of his strength in building strong school communities, his collaborative approach, and his demonstrated strategic capabilities within a school leadership framework," Moama Anglican Grammar board chairman Sydney Paul said.
"One of the fundamental elements during this recruitment process was to identify a candidate who was a strong community leader who could positively articulate a future for the school that will inspire staff and parents alike.
"The selection committee is confident we have selected the very best candidate from what was an incredibly high calibre field of applicants.
"We very much look forward to welcoming Scott and his wife Kate into the Moama Anglican Grammar community."
Mr Downward is an educational leader with 20 years of senior leadership experience.
Since 2017, he has held the position of head of teaching and learning of secondary schools at Caulfield Grammar School.
Most recently, Mr Downward had led two school-wide curriculum transformation projects within the middle and senior schools, as well as provided strategic and operational leadership of the implementation of the International Baccalaureate Middle Years Program across multiple campuses.
Prior to this, Mr Downward was the Head of the Yarra Junction Campus of Caulfield, where he developed and maintained a high performing campus culture and led a restructure that placed a greater emphasis on teaching and learning.
Before joining Caulfield Grammar School, Mr Downward spent 13 years at Pembroke Secondary College in a variety of leadership positions including curriculum, assessment and reporting leader, and curriculum leader for the physical, health and outdoor education learning area.
Mr Downward said it was an honour to be appointed as the school's fifth principal.
"(It is) a privilege to have the opportunity to join and serve this community whilst building upon the strong foundations that have been laid under the leadership of Carmel Spry," Mr Downward said.
"I very much look forward to getting to know the students, families, staff, and alumni of the Moama Grammar community.
"My wife, two daughters and I are most excited to join the school community and to relocate from Melbourne to live in the Echuca-Moama region."
Dr Paul, on behalf of the board, thanked Carmel Spry for leading the school with great distinction in a statement.
"Thanks to her leadership, Moama Anglican Grammar is well placed to continue to meet the academic and pastoral care needs of all our students," he said.
"As the remainder of Carmel's appointment unfolds, we will seek to celebrate her many achievements with the whole school community.
"We warmly welcome Scott Downward to the role of principal and look forward to his ongoing contribution to the Moama Anglican Grammar community in the coming years."
Mrs Spry will continue in her role as principal until the end of 2022.