Pearse family's pride after Col's Games gold medal
Much as they have done before, "Team Pearse" gathered at the crack of dawn in the lounge room of their Bamawm home to see Col swim for a Commonwealth Games gold.
Parents Teena and Julian, alongside Col's siblings Corey, Stephanie, and Ashley watched on as the 19-year-old claimed the gold in the 100m S10 butterfly in Birmingham, sparking ecstatic celebrations on the other side of the globe.
It wasn't without late drama, however, as Teena explains.
"In the swimming world, when medal presentations happen out of order it's either because a result is disputed or there's a disqualification," she said.
"Ashley was doing her live result stalking and then Col called us. He rang us on messenger and said, 'don't stress.'
"That was a whole minute because we were getting quite concerned."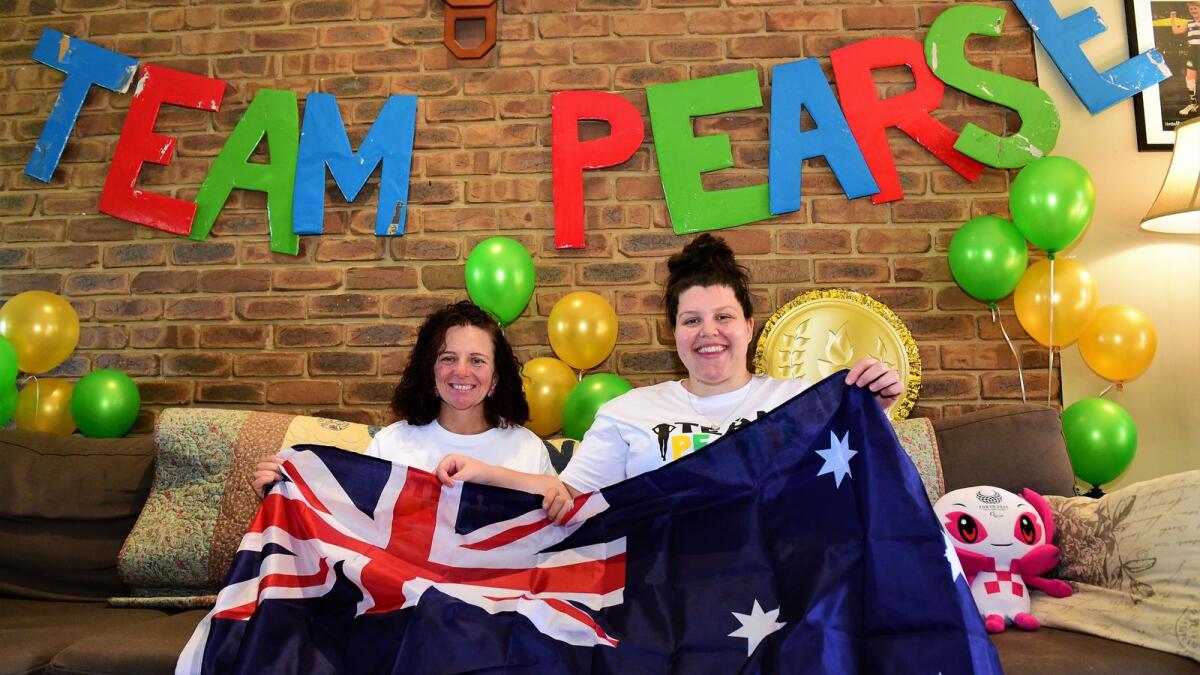 Col eventually stepped up to accept his gold medal, adding it to a collection that includes his recent World Paraswimming Championships silvers, a bronze from the 2019 World Championships, and his famous Tokyo Paralympic bronze.
A strong swim from start to finish, Ms Pearse admitted she did not feel Col had it wrapped up until the final 15 metres as compatriot Alex Saffy pushed hard to catch him.
"Col's never swum that fast in the second 50," she said.
"When you're not there and they give you the funny angles on the TV, it's hard to gauge exactly how far ahead he is.
"At the 75-metre mark I'm thinking maybe — at 85 it was a bit clearer."
Ms Pearse paid tribute to her son, who had defied, at times, several tumultuous periods in his professional swimming pursuits during the course of the past three years.
Col's journey saw him navigate COVID-19 related restrictions as he chased a spot on the Australian Dolphins team, resulting in brilliant ingenuity with the now well-known redesign of the family dam as a custom-built training facility.
Relocating to Melbourne, Pearse battled periods of uncertainty in a new school and new high-performance swimming programs, as well as the pressures of juggling Year 12.
But that uncertainty has failed to cut him down.
"He's just grown, he's always been quite mature but now he's unstoppable," Ms Pearse said.
"Col has always had more energy than anyone is allowed to have. He had a blast and loved the whole thing."
Col returns to the regions in mid-August, with a two-month lay-off before setting his sights on the Paris 2024 Olympics.
"He's going to have a couple of months out of the pool because they start the Paris cycle shortly," Ms Pearse said.
"They give them a big break and then basically they'll swim through for 18 months.
"He already swims up to 40 hours a week. He's a professional athlete through and through."