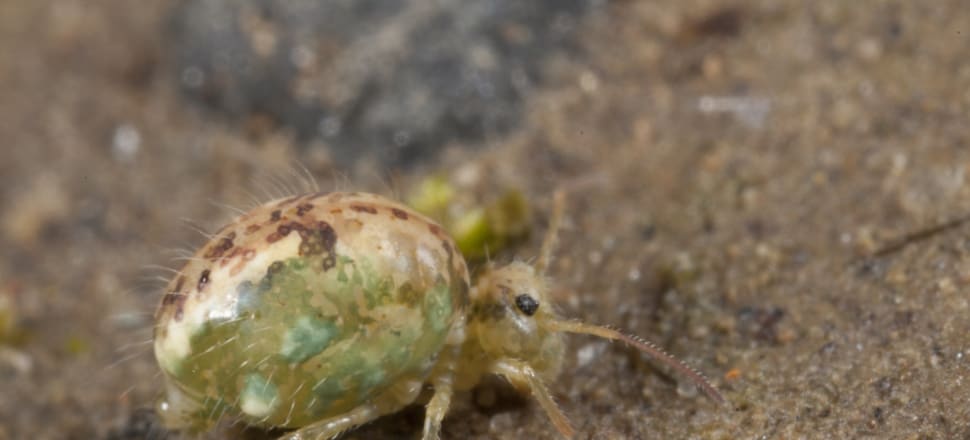 5370537724001
As resistance to pesticides increase, research has produced positive news for Australian grain growers.

Testing of populations of lucerne flea has not found evidence of insecticide resistance.

Through a Grains Research and Development Corporation investment, research was undertaken by cesar, which tested populations of lucerne flea collected in the field from cropping locations across Victoria, NSW and Western Australia.
Nine lucerne flea field populations were screened in the laboratory for resistance to omethoate and imidacloprid — widely used organophosphate and neonicotinoid insecticides in grain crops.

The research, conducted by cesar's Aston Arthur, involved bioassay experiments to establish the baseline sensitivity of each lucerne flea population to omethoate and imidacloprid.

cesar research scientist associate professor Paul Umina said no resistance to organophosphates or neonicotinoids was found in lucerne flea populations screened.

"This is good news, particularly at this time of the year as April to July is a critical monitoring period for this pest," Dr Umina said.
Experts have encouraged growers to help preserve the effectiveness of available insecticides by implementing resistance management strategies this season.
Lucerne flea over-summering eggs would have begun hatching in March and April.
Crops should be inspected frequently, and special attention paid to crops immediately after emergence, as plants are most susceptible to damage during this growth stage.

Dr Umina said evidence of lucerne flea feeding damage will manifest as 'windowing' on vegetative parts of the plant, or small pieces of missing tissue.

"If spraying for lucerne flea is necessary, target late stage nymphs and consider spot spraying to reduce numbers, as the pest is often distributed patchily within crops," he said.
"Do not use synthetic pyrethroids, however, as lucerne flea has a natural tolerance to this chemical active group."

Growers who suspect a new case of insecticide resistance should phone cesar on 9349 4723.