HDFL | LBU, LG looking to end season on a high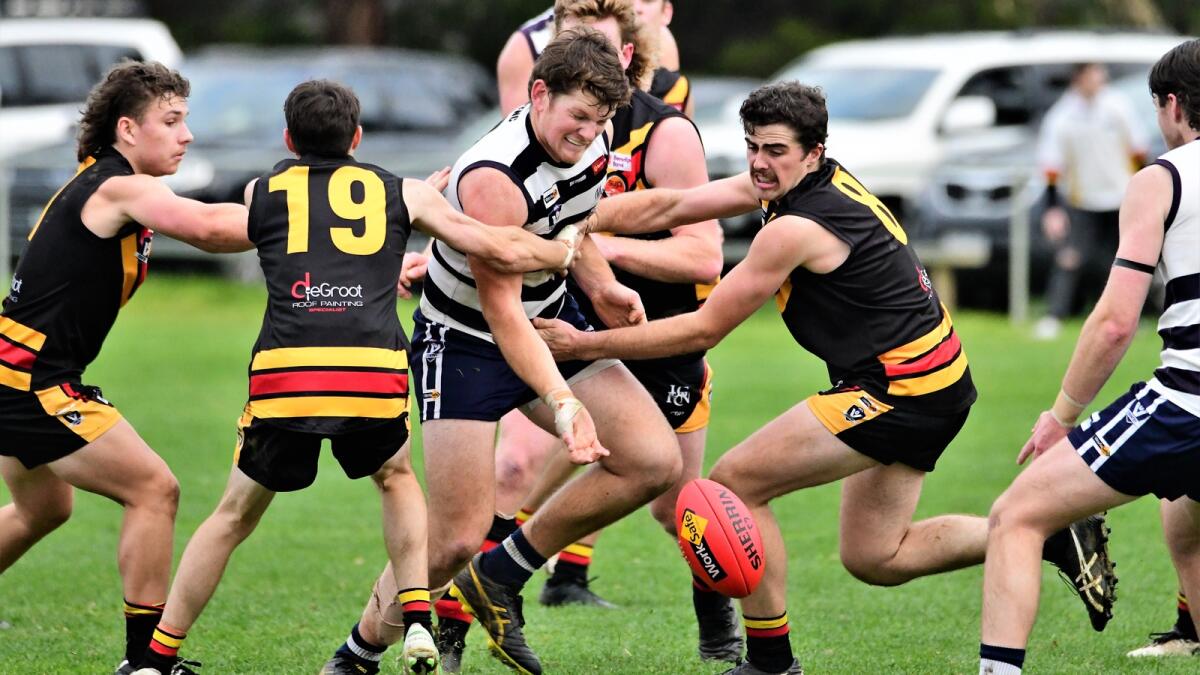 Lockington-Bamawm United and Leitchville-Gunbower will be hoping to end the Heathcote District Football League regular season with a win when they hit the field for the final round of the year.
The Cats will travel to Elmore to take on the Bloods, while the Bombers will hit the road to face the Saints in Heathcote on Saturday.
For LBU, the clash against Elmore will offer a final tune-up before finals after the Cats clinched the minor premiership last week.
The Cats locked up top spot with a 44-point win over Colbinabbin last Saturday, earning themselves a first-round bye in the finals as well as their second minor premiership in a row.
They will get to enjoy a week off following the Elmore game before taking on either Colbinabbin or Mount Pleasant in a semi final for a spot in the grand final.
For Leitchville-Gunbower, their season will come to a close this weekend.
It has been a difficult campaign for a Bombers side that has shown promising signs at times, but has been beset by injuries, with their sole win of the year so far coming back in their opening game of the season.
LG has lost 14 consecutive games since then, but they will have an opportunity to end the year on the positive note as it looks for win number two when it takes on Heathcote.
The Bombers will also have an opportunity to act as party spoilers — the sixth-placed Saints need to win to have a chance of finishing fifth, and an LG victory would see Heathcote eliminated.
The Saints are one game behind fifth-placed White Hills, with the Demons needing to beat Huntly to clinch their finals status.
Colbinabbin, Mount Pleasant and North Bendigo are the other confirmed finals teams.
Meanwhile, the HDFNL has confirmed the venues for this season's finals clashes, with Huntly to host the grand final on Saturday, September 3.
The first qualifying final, between second and third, will be held at Lockington Recreation Reserve on Saturday, August 13, with the elimination final between fourth and fifth at Colbinabbin recreation reserve on Sunday, August 14.
The following week's first and second semi finals will be held at Tolleen and Gunbower Recreation Reserves on Saturday, August 20, and Sunday, August 21, with details to be confirmed after the qualifying final.
The preliminary final on Saturday, August 27, will be at White Hills Recreation Reserve, with the grand final at Strauch Reserve in Huntly the following week.
HDFNL finals venues and dates
Qualifying final: Saturday, August 13, at Lockington Recreation Reserve
Elimination final: Sunday, August 14, at Colbinabbin Recreation Reserve
2nd semi final: Saturday, August 20, at Tolleeen or Gunbower Recreation Reserve
1st semi final: Sunday, August 21, at Tolleeen or Gunbower Recreation Reserve
Preliminary final: Saturday, August 27, at White Hills Recreation Reserve
Grand final: Saturday, September 3, at Strauch Reserve