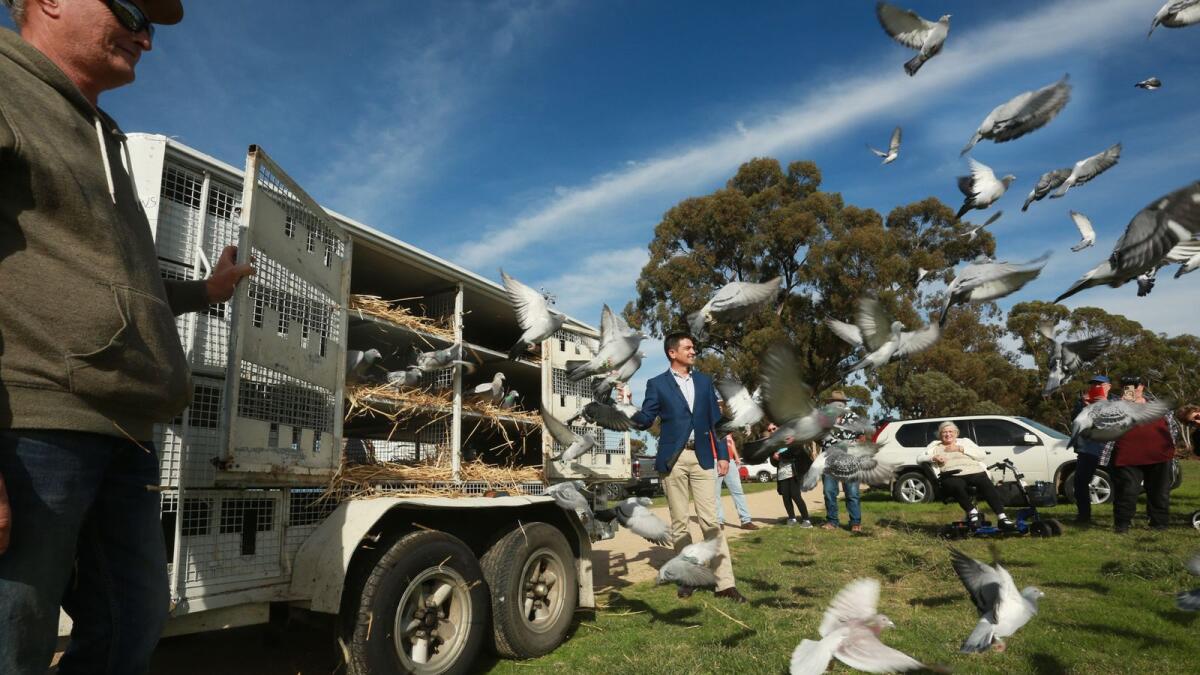 A race between carrier pigeons and text messages occurred in the rural Victorian town of Wunghnu this week — and the bird was the hot favourite to win.
Highlighting the underinvestment in telecommunications blackspots in Nicholls, Independent candidate Rob Priestly launched 150 birds on Tuesday morning in a race against locals trying to send text messages at the same time.
The pigeons carried a message asking for leaders of the major parties to give overlooked communities equivalent attention to all other rural electorates.
"Carrier pigeons have been used for over 2000 years and it's frustrating that they are still the most reliable way to communicate in many parts of regional Victoria," Mr Priestly said.
"Just one carrier pigeon would be better than a mobile phone in places like Wunghnu.
"As the second safest conservative seat in Australia, rural areas in Nicholls such as Wunghnu have consistently been overlooked for investment."
Mr Priestly highlighted the urgent need for an upgrade to allow residents to fully participate in society.
"In 2022, it's impossible to run a business or educate your kids without reliable telecommunications. Having to travel somewhere else to get reception every time you want to phone your family or talk to colleagues is just not good enough.
"Every Australian deserves fair and equitable access, not just those in marginal electorates.
"With an independent MP representing them, the neighbouring seat of Indi has been the most successful seat in Victoria at attracting funding for new mobile phone towers.
"Nicholls has received the fewest new towers in regional Victoria. We need the same level of attention as our neighbours in Indi.
"Competition for the seat of Nicholls will be an incredible driver of government investment for the services and infrastructure we need."